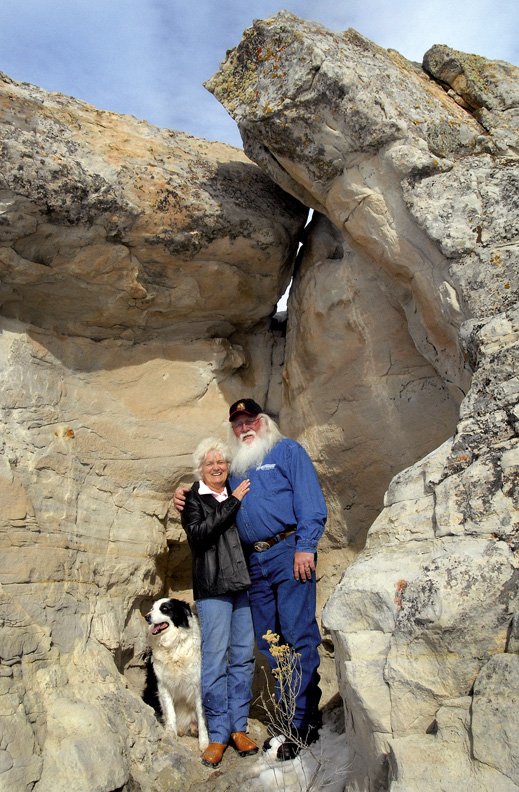 Ann and George Kidder pose for a photo Wednesday with their dog Lil' Bit on their property west of Craig. The two have been married for 20 years.

Stories this photo appears in:
During 20 years of marriage, Ann and George Kidder said they have never fought. Instead, "We discuss," Ann said.
February 14, 2008 midnight