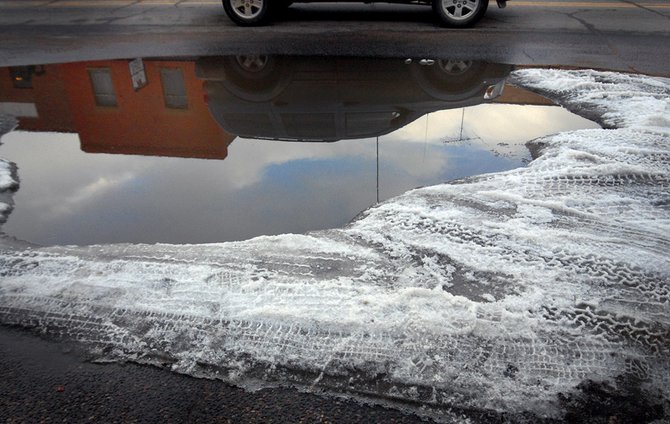 A car is reflected in a large pool of water created by melting snow Tuesday on Yampa Avenue. The puddle is a leftover reminder of large snow and ice piles that accumulated on downtown curbs, narrowing streets and limiting access. Other large accumulations remain.

Stories this photo appears in:

It's not the snow buildup on sidewalks worrying downtown business owners, said Tom Cramer, co-owner of Cramer Flooring at 575 Yampa Ave. It's the curbs.