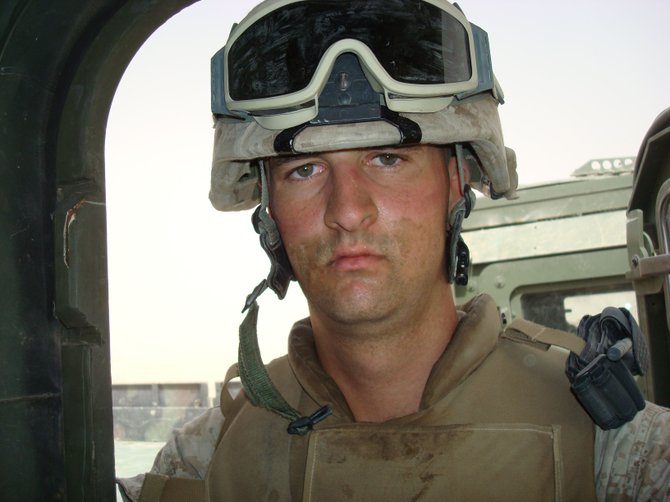 Billy Richards, 22, a 2005 Moffat County High School graduate and corporal in the United States Marine Corps, delayed college life for a few years to seek excitement in the service. So far, he's traveled to countries around the world. Above, Richards is shown earlier this year after he returned to base from a patrol in Iraq. He currently is back home in Craig, on leave.

Stories this photo appears in:

Corps before college
In 2006, Craig native Billy Richards was a 19-year-old seeking more excitement than his sophomore year at the University of Northern Colorado had to offer. "It was kind of boring," Richards said. "I wanted to do something a little more adventurous while I was still young." Enter Uncle Sam. More specifically, enter Uncle Sam's U.S. Marine Corps.
December 22, 2008 midnight