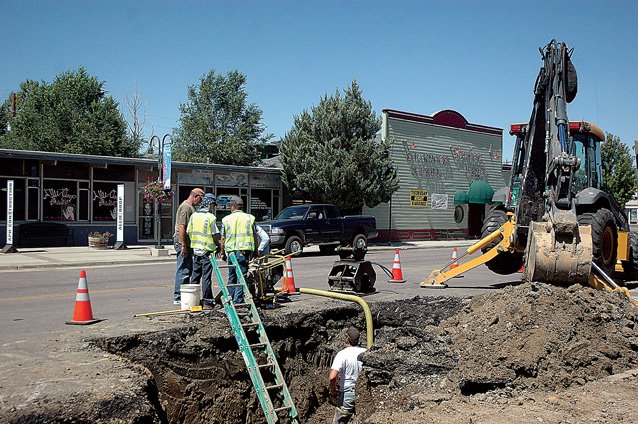 City of Craig employees pump water Sunday out of a hole excavated in the 400 block of Yampa Avenue in preparation to fix a leaking water line. The leak occurred around 7 p.m. Saturday night, said Tim Kulp, a water technician for the city of Craig's water department. The water line was shut down in the 300 and 400 blocks of Yampa Avenue while crews patched the golf ball-sized hole in the water line.

Stories this photo appears in:

Businesses temporarily lose water service
A water line leak Saturday night created more than eight hours of work for city of Craig employees and temporarily cut off water service to at least two businesses.