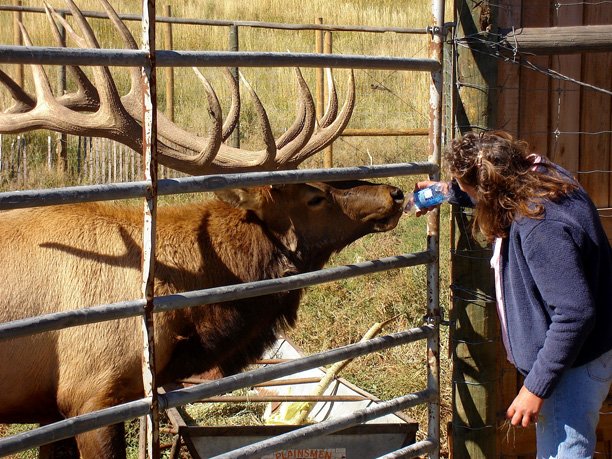 Clyde, the resident elk at Wyman Living History Museum east of Craig, has recently developed a taste for bottled water after being offered a sample. Julie Harris waters the 10-year-old bull elk, a big attraction at the museum, especially in the fall when he bugles to greet visitors arriving.
Stories this photo appears in:

Museum resident no longer has taste for drinking from well
Clyde, the Wyman Living History Museum's elk, is a very picky drinker when it comes to quenching his thirst.