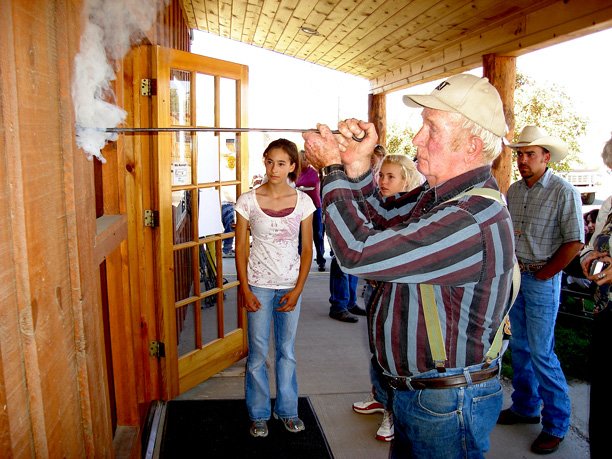 Charles R. Orchard applies his brand to the Summit National Bank during Wednesday's community barbeque celebrating five years of of the bank's business. Ranchers from around the Little Snake River Valley heated irons in the fire and followed suit, welcoming a new ATM and drive-up window to the business.

Stories this photo appears in:
When the Elkin family opened Summit National Bank in Baggs, Wyo., five years ago, it was providing a missing business service in the Little Snake River Valley for farmers and ranchers.