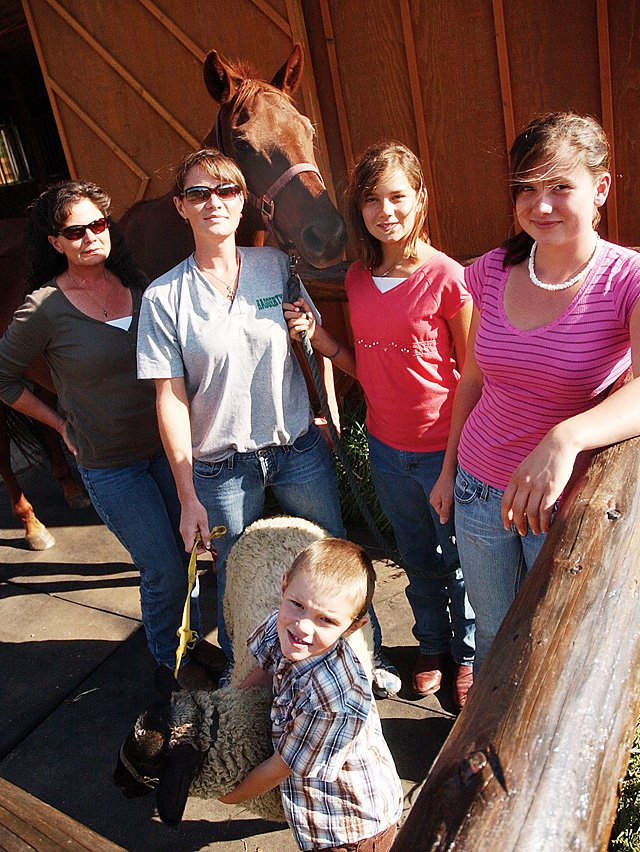 Leellen Koroulis, top left, is strongly opposed to the state implementing a National Animal Identification System for 4-H and FFA families with livstock. Although the program is designed to help the state track communicable diseases, Koroulis thinks the program is invasive and unnecessary. Koroulis is pictured at her Clark ranch with her family and animals, from top left, Amber Blazek, Ed the horse, Andie Baker and Catharine Koroulis. Below are Bradley Blazek and Chester Black the sheep.
Stories this photo appears in:
Letter takes issue with proposed premise identification
Leellen Koroulis wouldn't sign a bank loan without reading the fine print first. Similarly, she says she wouldn't want her children and grandchildren, who participate in Routt County's 4-H programs, to be forced to participate in a premise identification program that would require all 4-H members to register their livestock with the state.
September 12, 2007 midnight