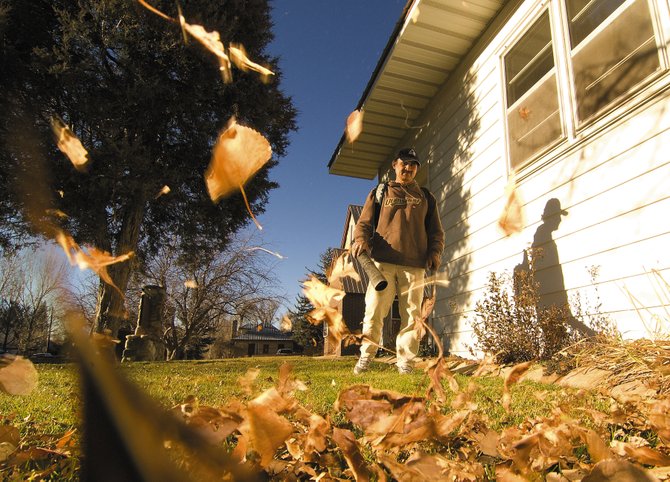 Aquiles Ricardez, of Kinnikinnick Lawn and Garden, blows leaves out of the front yard of the Holy Name Catholic Church on Oak Street. It might have been the perfect day to finish up those last-minute chores, because weather forecasters expect Monday's high temperatures to disappear by the end of the week.
Stories this photo appears in:

Storm forecast for today could bring end to mild fall weather
The brown of autumn could soon be replaced by the white of winter - and just in time for the Thanksgiving holiday. Steamboat Springs could receive between 2 and 5 inches of snow from a storm moving into the region today, said Ellen Heffernan, a meteorologist with the National Weather Service in Grand Junction.
November 20, 2007 midnight