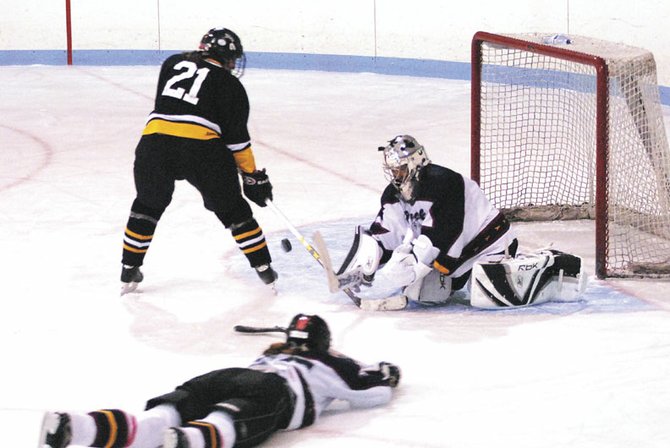 Puck Ewes' Kandice Torno stops a goal by Twin Peaks' Laurie Mullen during the women's hockey league Saturday at the Moffat County Ice Arena in Craig. The Puck Ewes beat Twin Peaks, 4-1.

Stories this photo appears in:
Eckroth hat trick in third period leads ladies past Vail, 4-1
As the two-time defending champions of the Women's Association of Colorado Hockey, the Puck Ewes have been skating with a bulls-eye on their backs.