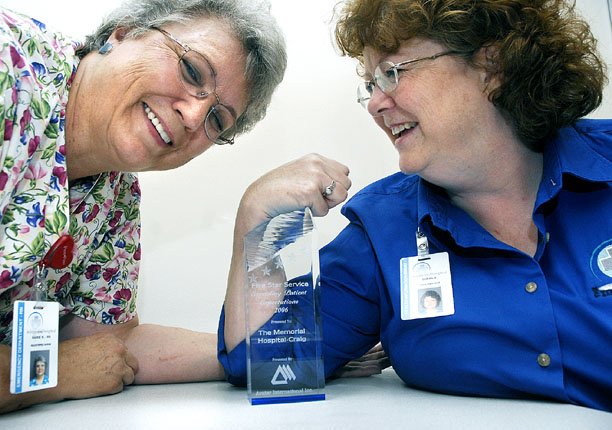 Emergency room nurse Marie Kettle, left, and medical records supervisor Susan Erikson pose with The Memorial Hospital's five-star 2006 Exceeding Patient Expectations award they received this week from Avatar International. Hospital officials said the staff - those who work one-on-one with customers - deserve the credit.

Stories this photo appears in:

When a patient was hospitalized during her 25th wedding anniversary, The Memorial Hospital staff organized a private, candlelit dinner for the patient and her husband to help them celebrate.