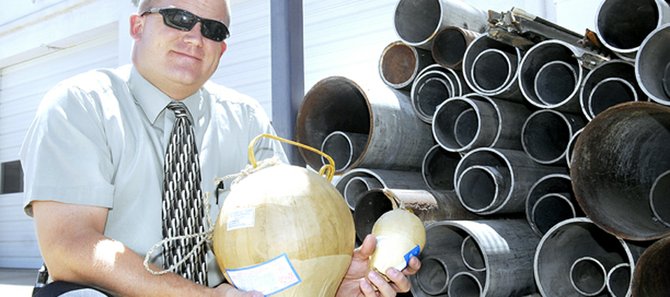 Capt. K.C. Hume leads the Craig Fire/Rescue crew in the fireworks show, which begins tonight at dark. Here, Hume holds a 4-inch and 10-inch shell in front of the tubes in which the shells are placed. The show includes more than 1,000 shells, valued at about $8,000.

Stories this photo appears in:

Capt. K.C. Hume, of Craig Fire/Rescue, carefully opened two boxes Tuesday afternoon. One contained a large, round 10-inch covered shell, and the other, a handful of its 4-inch baby brothers.