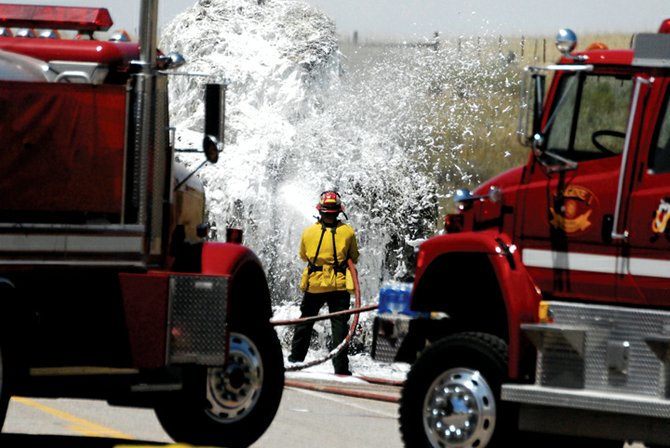 A Craig Fire/Rescue firefighter douses the back of flat bed trailer full of hay after it caught fire Sunday afternoon. The fire occurred along U.S. Highway 40, approximately 10 miles west of Craig.

Stories this photo appears in:

Firefighter sent to hospital, released in good condition
Ken Wolgram was driving his 2002 Dodge truck westbound on Highway 40 about 10 miles past Craig on Sunday afternoon when he was flagged down by a passerby.