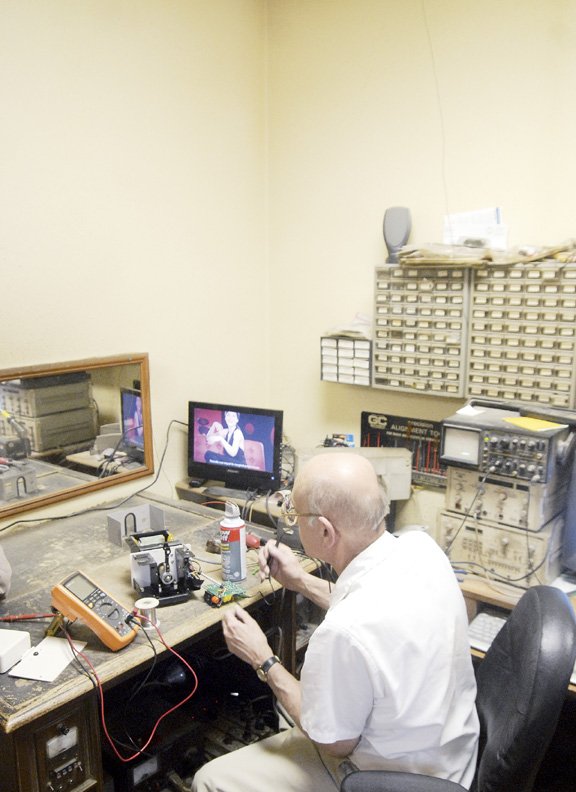 Jim Blevins works in his shop Thursday. Throughout the years, he said, electronics have changed with "more and more large-scale integrating."

Stories this photo appears in:

Craig at Work
Jim Blevins opened Blevins Electronic Repair formally in 1996, but started in 1994 in a remote back room that was originally his grandfather's office.
December 22, 2007 midnight