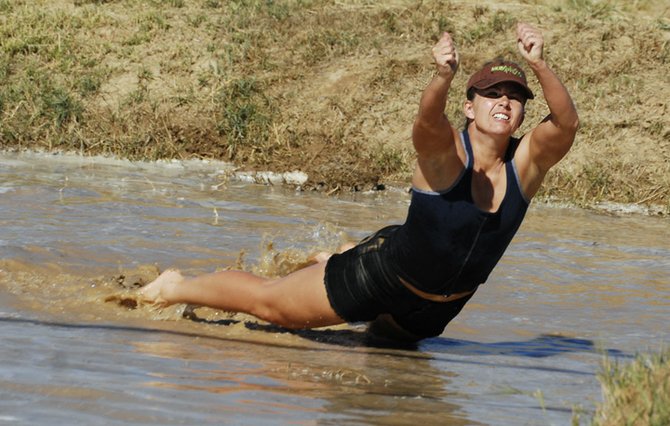 Vicki Gallegos makes an attempt to keep a ball in play during Saturday's Mud Splash 2007, a mud volleyball tournament at Loudy-Simpson Park. Nine teams braved the mud in a Craig Chamber of Commerce fundraiser, which raised $1,800 before expenses.
Stories this photo appears in:

Nine teams get down and dirty Saturday as the Craig Chamber of Commerce raised $1,800, before expenses, at Mud Splash 2007 in Loudy-Simpson Park.