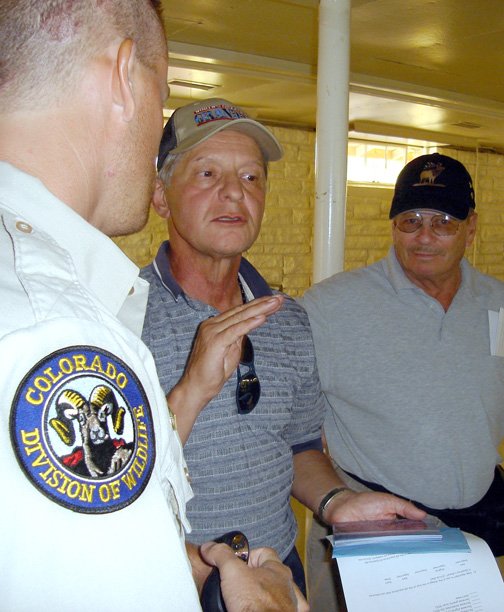 Wildlife biologist Darby Finley, with the Colorado Division of Wildlife, talks with Moffat County landowner Clem Fitterer while Maybell landowner John Mainguy looks on. The Thursday meeting gave the public a chance to give input to DOW efforts to reduce the elk herd population in Northwest Colorado.

Stories this photo appears in:

Better counting methods result in increase
When bull elk reach 2 1/2 years old, 50 to 75 percent of them leave the area they were born for new locations.