Obituaries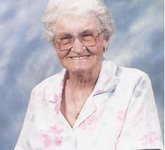 Ella Loucille Murphy was born May 14, 1927, to Ernest Maxwell and Dora Lulu Maple Doak at home, south of Craig in Breeze Basin. Ella grew up in Craig and graduated from Moffat County High School in 1945. She attended ...
Phyllis May Entsminger Whitlock Fulton was born April 27, 1916, in Mullen, Neb., the daughter of Elbridge Edward (Ted) and Beulah (Genkins) Entsminger. She spent her childhood in Hamilton and graduated from South High School in Denver. Phyllis married Clarence ...
Twila E. Shaw Harnett was born June 4, 1934, in Edgar, Neb., the daughter of Ivan and Elsie (Jester) Shaw. She was raised in Clay County, Neb., and attended school in Edgar. Twila married Darrell Harnett in 1954 in Edgar. ...
Marie Lieske Philman passed away quietly Oct. 2, 2012, at her son's home in Thornton. Cancer took her life. She was born Dec. 20, 1935, to Arnold E. and Helen Lieske on the farm they owned between Ripon and Berlin, ...
Death Notices
Memorial services for Rowena M. "Ronnie" Rogers, will be at 2 p.m. today, October 27, 2012 at Grant Mortuary. Interment will follow in the Craig Cemetery. Memorial donations may be made to Hospice and Palliative Care of Western Colorado, in ...