Obituaries
Steve Skufca, formerly of Craig, died Thursday, May 17, 2012, in Denver. Services are pending.
The family of Gary Roberts invites friends to a celebration of his life from 1 to 4 p.m. Sunday, May 20, 2012, at American Legion Post 62, 1055 Moffat County Road 7. Lunch and fond memories will be shared.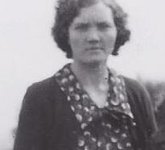 Chloe Pearl Jarrell was born May 7, 1911, to George and Alice (Buzzard) Jarrell in Ameagle, W.Va. She was the fifth of nine children. She married Paul K. Pettry on July 12, 1932. To this union, daughter Flora Irene Pettry ...