Obituaries
James B. Woodruff, father Si Woodruff, of Meeker, died Wednesday, June 6, 2012, in Palisade. Graveside services will be at 1 p.m. Monday, June 11, 2012, at Linn Grove Cemetery in Greeley.
Herbert Parker, of Craig, died Sunday, June 10, 2012, at Sandrock Ridge Care and Rehabilitation Center. Services are pending.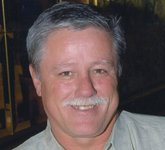 David Harold Burns was born Sept. 11, 1958, in Alexander City, Ala., to Jennie Ruth and Harold Junior Burns. He was one of five children born to this union. David grew up in the south, living in Alabama, Mississippi and ...