Obituaries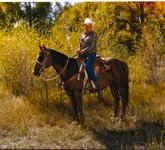 Homer F. Wilson was born Aug. 7, 1927, in Axial. He was the fourth born child to Earl and Muriel Wilson. Homer had three older sisters and two younger brothers. In grade school, he rode his horse to the one-room ...
Clyde Stehle, a longtime Craig resident, died Monday, Aug. 13, 2012, at his home. Funeral services will be at 11 a.m. Thursday, Aug. 16, 2012, at The Journey at First Baptist. Interment will follow in the Craig Cemetery.
Catherine Deitz, mother of Craig resident Theresa Moyer, died Tuesday, Aug. 14, 2012, at The Memorial Hospital in Craig. Services are pending.