Obituaries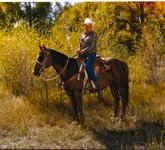 Homer F. Wilson was born Aug. 7, 1927, in Axial. He was the fourth born child to Earl and Muriel Wilson. Homer had three older sisters and two younger brothers. In grade school, he rode his horse to the one-room ...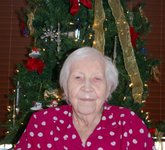 Janet Eberle, of Fort Morgan, died Tuesday, Aug. 7, 2012, at Valley View Villa. She was 101. Born Feb. 11, 1911, at home in Kersey to Bill and Grace (Harris) Mortimer, she moved with her family to Moffat County in ...
Walter Roland Hunter was born Dec. 2, 1929, in Rifle, the son of Walter C. and Arleta (Lyon-Smith) Hunter. He was raised in Oak Creek and attended school in Yampa. Walter joined the U.S. Marines on Aug. 6, 1948, and ...