Obituaries
Bobby J. Warren, 59, of Craig, died Wednesday, Nov. 16, 2011, at his home. He was born on Feb. 11, 1952, in Mt. Vernon, Mo., to Dolphus and Gloria (Atkins) Warren. Bobby worked as a coal mine worker his whole ...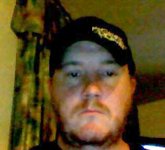 Christopher Michael Hartung, of Grand Junction and formerly of Craig, died at his home on Tuesday, Nov. 15, 2011. Chris enjoyed skateboarding, riding bikes, shooting, hanging with friends and most of all spending time with his family. Chris was a ...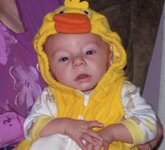 Damian Ray Knuth-Sauls was born July 18, 2011, at 2:30 p.m. His weight at birth was 7 pounds, 6 ounces. Damian's daddy is Donald Robert Knuth-Sauls Sr.; his mommy is Barbara May Abraham. Damian has one big brother, Donald Robert ...