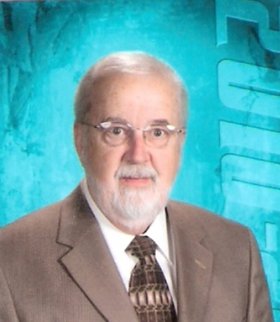 Craig Douglas Smith, a well-known Craig Middle School band instructor, died Sunday, May 15, 2011, at St. Mary's Hospital in Grand Junction following a brief illness. He was 64.
Craig was born Sept. 22, 1946, in Winfield, Kan., the son of Rodney E. and Billy Lou (Pate) Smith.
He was raised and attended school in Ponca City, Okla.
Following high school, Craig attended Northwestern Oklahoma State University, where he obtained a bachelor's degree, and then Southwestern Oklahoma State University for his master's degree.
Craig married Linda L. Bowen on April 5, 1968, in Mooreland, Okla. They made their home first in Rolla, Kan., then Fairview, Geary, and Enid, Okla., where Craig was the high school band instructor.
In all of these communities, Craig also served as song leader at the Church of Christ. They moved to Craig nine years ago and Craig became the band instructor at Craig Middle School.
He enjoyed fishing, woodworking and singing in barbershop quartets, but his favorite pastime was his job. Craig was a member of NEA, SPEBSQSA and the Moffat County Education Association, where he had served as its president.
Craig also worked for the Holiday Inn as the head driver for their airport shuttle.
Craig is survived by his wife, Linda L. Smith, of Craig; sons Deron Vincent Smith and his wife, Kari, of Loveland, Cyrus Smith, of Dallas, and Brandon Smith and his fiancé, Jody Erickson, of Loveland; grandchildren Isabella Marie and Addyson Lynn; sister Carol Iraggi and her husband, Jim, of Ponca City, Okla.; mother Billy Lou Smith, of Ponca City, Okla.; niece Rita Sheffield and her husband, Mike, of Amarillo, Texas; nephews Steve Syms, of Craig, and Walter Syms and his wife, Martha, of Woodward, Okla.; and brother-in-law Russell Bowen and his wife, Sandy, of Richardson, Texas.
He was preceded in death by his father, daughter Angela Lynn and brother Roger.
A memorial service was Friday, May 20, 2011, at the Moffat County High School auditorium.
In lieu of flowers, the family requests donations be made to the Craig Smith Memorial Fund for the Instrumental Music Program at the Moffat County Schools at any Bank of the West, or by sending the donation to the following address: Bank of the West, 139 E. Victory Way, Craig, CO 81625.