1942 - May 2, 2011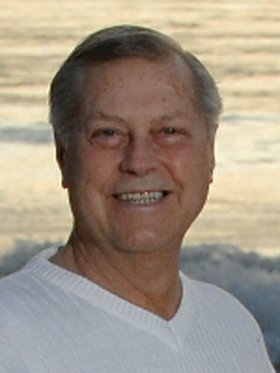 Ralph Henderson, 68, of Fort Collins, died Monday, May 2, 2011, at his home. Recitation of the Rosary and a vigil service were held Friday, May 6, 2011, at St. Joseph's Catholic Church. Mass of the Resurrection was celebrated Saturday, May 7, 2011, at St. Joseph's Church. Interment took place at Grandview Cemetery. 
Ralph Ivan Henderson was born July 11, 1942, in Craig, to David and Evelyn Henderson.
On Aug. 19, 1961, Ralph married Marlene Rutherford at St. Michael Catholic Church in Craig. The couple moved to Fort Collins, where he graduated from Colorado State University with a degree in Industrial Construction Management.
He continued his education at the University of Colorado in Boulder, where he received a degree in architecture.
After his schooling, Ralph and his family moved back to Craig. There, he designed and built a beautiful home for his growing family. While living in Craig, he owned an architectural firm and served as a city councilman.
In 1990, they moved to Fort Collins. He designed and with Marlene and their son, Todd, built their dream summer home on Grand Lake, a true source of pride for him.
Celebrating the Fourth of July with his family at the lake became a tradition that Ralph looked forward to every year.
Ralph enjoyed being outdoors from an early age. Throughout his life, he loved traveling, sailing, scuba diving, and being near water.
Ralph is survived by his wife, Marlene; children Michele (Craig) VanWagner, of Chino, Calif., David Sean (Laurie) Henderson, of Cameron Park, Calif., Monique (Duane) Tudahl, of Van Nuys, Calif., and Todd (Beth) Henderson, of Fort Collins; mother Evelyn Henderson, of Mesa, Ariz.; brothers Ken Henderson, of Richfield, Utah, and Gerald Henderson, of Mesa, Ariz.; grandchildren Michelle Tuntland, Nicole, Alex, and Carmen Henderson and Zoe Tudahl; and great-grandchildren Owen and Ellie Tuntland.
He was preceded in death by his father, David, and brother Wayne.