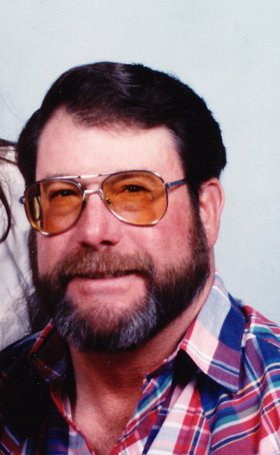 Lynn A. Barber died Saturday, March 26, 2011, at his home in Vernal, Utah.
He was born in Hayden to Ole and Jean Templeton Barber. He graduated from Moffat County High School, married Linda Brown Barber, and moved to Vernal in 1991.
Lynn was retired from the Bureau of Land Management as a heavy equipment operator after 19 years. He served in the Air Force for four years during the Vietnam War and was honorably discharged in 1972.
Lynn loved the outdoors, hunting, and enjoying nature. He was a wonderful husband, father, grandfather, and friend. He will surely be missed.
Lynn is survived by his wife, Linda; daughters Kassandra (Yancy Sharp) Barber and Casey (Jon) Pohl; sister Inafaye Mack; and eight grandchildren. He was preceded in death by his parents, and brother Roy Barber.
Memorial services for Lynn will take place Friday, April 1, 2011, at the Maeser Third Ward Latter-day Saints Chapel with visitation one hour before services at the chapel. Services are under the direction of the Vernal Blackburn Mortuary.