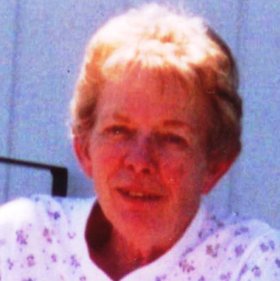 Dorothy J. Vallejos was born Oct. 7, 1937, in Rifle, to Pete and Lena Mullen.
She died Tuesday, March 22, 2011, in Craig.
She is survived by her daughters, Valorie Vallejos (Rich Peterson) and Jeanine Vallejos (Brian Smith), and three grandchildren Devin Fetchin, Justin Page and Aubrey Campbell.
In addition, she had two great-grandchildren, Landon Thompson and Kiarra Wright. Three siblings also survive her, John (Evelyn) Mullen, of Craig, Beverly Erbacher, of San Diego, and Peggy Hehr, of Durango. 
Dorothy married Hank Vallejos in November 1955. They enjoyed their cabin on Wilderness Ranch and spending time exploring the countryside.
Dorothy will be extremely missed by all her friends and family.
A service will take place at 11 a.m. Monday, March 28, 2011, at Grant Mortuary in Craig.
Lunch will follow the service at the Veterans of Foreign Wars Post 4265 in Craig courtesy of the VFW Women's Auxiliary.
In memory of Dorothy, donations may be made to the Northwest Colorado Visiting Nurse Association hospice.