Donald L. Marchbanks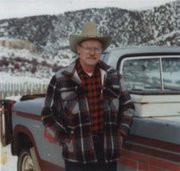 Donald L. Marchbanks died in February 2010.
His family submitted the following in remembrance:
Perhaps they are not stars in the sky,
but rather openings where our where our loved ones
shine down to let us know they are happy.
Donald is missed by wife Deanna and family.