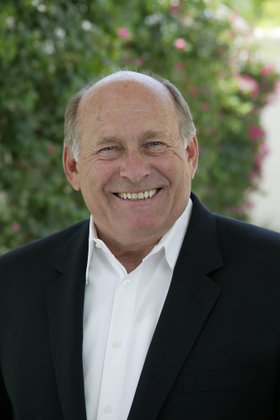 Larry Lichliter, 68, died Friday, Feb. 18, 2011, in Rancho Mirage, Calif., after an extended illness.
Larry was born in 1943 in Cortez, the son of the late William and Virginia Lichliter.
He grew up in Grand Junction, and served as a corporal in the U.S. Marine Corps before attending both Mesa State College and the University of Denver, where he graduated with an accounting degree in 1969.
Larry started his career in finance with Samsonite, at the corporate headquarters in Denver. He moved to Vail in 1973 to take a position as controller for Cunningham Construction, a local developer.
In 1976, Larry joined Vail Associates, where he served as director of finance for the start-up Beaver Creek Resort.
In 1984, he was promoted to executive vice president and chief operating officer for mountain operations of Vail Associates. Larry oversaw resort development, the build out of the now famous Beaver Creek Resort and the expansion of Vail Mountain to the largest ski resort in North America.
In 1992, Larry, with co-founding partner, Mike Shannon, then president of Vail Associates, created KSL Recreation, a leading real estate and resort company.
Larry served as president of KSL Land Company, which was instrumental in successfully purchasing and expanding the famed La Quinta Resort & Club, PGA West and other iconic properties in the company portfolio. He was also a founding advisory board director of KSL Capital Partners based in Denver.
Larry has been involved with numerous civic endeavors, from Colorado to California. He was a director of Vail Valley Medical Center, a director of Colorado Ski Country USA, and since retirement, a director of the Bob Hope Classic, benefiting more than 40 non-profit groups throughout the Coachella Valley.
He is survived and loved by Martha T. Brown; his son and daughter-in-law, Wade and Shannon Lichliter; granddaughter Kristina Forrester; and great-granddaughters Abby and Chloe, all of California.
He is survived by his former wife, and Wade's mother, Sandra, of Colorado; sister Glenda Sinclair; nieces Tana Coates and Garin Murphy-Sinclair, of California; and his adored pets, Jasper, Pijamita Barksdale I, Lolo and Missy.
He was an avid outdoorsman, expert fly fisherman, and always enjoyed an occasional game of golf with good friends, of which he had many. He was a man that if you were fortunate enough to have had a relationship with him, he always left you in a better place than where you were.
A memorial service will take place at 2 p.m. March 5 at La Quinta Resort & Club in La Quinta, Calif.
The family is requesting that in lieu of flowers, charitable gifts and tributes to Larry, whose remarkable life has changed so many, be made to Partners for Access to the Woods, P.O. Box 348, Granby, CO 80446.