Obituary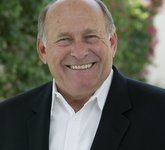 Larry Lichliter, 68, died Friday, Feb. 18, 2011, in Rancho Mirage, Calif., after an extended illness. Larry was born in 1943 in Cortez, the son of the late William and Virginia Lichliter. He grew up in Grand Junction, and served ...
Enriqueta Trujillo, a longtime Hayden resident, died Feb. 26, 2011, at The Sandrock Ridge Care Center. She was 89. Enriqueta was born Dec. 1, 1921, in Cleveland, N.M., the daughter of Alexander and Avalina (Romero) Branch. She was raised and ...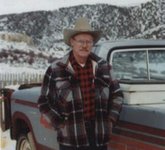 Donald L. Marchbanks died in February 2010. His family submitted the following in remembrance: Perhaps they are not stars in the sky, but rather openings where our where our loved ones shine down to let us know they are happy. ...
Glen Walter Legler died Saturday, March 12, 2011, at Wyoming Medical Center in Casper, Wyo., surrounded by his children and siblings. A frequent visitor to Craig, Glen enjoyed spending time at the Simpson Ranch. Glen was born June 25, 1950, ...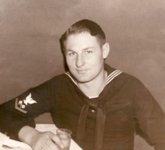 Loren L. Walrod, of Riverton, Wyo., died Monday, March 7, 2011, at the Help for Health Hospice Home in Riverton. He was 84. Cremation has taken place and military graveside memorial rites and inurnment will be at 2 p.m. Friday, ...
Pauline Chapman, of Craig, died March 11, 2011, at her home following a brief illness. She was 53. Pauline was born March 11, 1958, in Craig, the daughter of Max A. and Mary M. (Montano) Garcia. She was raised and ...
Marion D. Haughey, 80, of Green River, Wyo., died Monday, March 14, 2011, at his home. He was born June 23, 1930, in Craig, the son of Clarence and Mary Winifred Gates Haughey. He attended school in Craig and graduated ...
Craig
Tom D. Smith was born Aug. 14, 1928, in Routt County to Jim and Bernice Iola (Moore) Smith, the third of six sons. He passed away March 6, 2011, in Craig. Tom grew up in the coal camps of Routt ...
Harland Ross, a former Craig resident, died Friday, Feb. 18, 2011, at his home in Leesburg, Fla. He is survived by his wife of 47 years, Viola; son David Ross, of Las Vegas; stepdaughters Janet Mossburg, of Glade Park, and ...
Elbert C. (Conway) Irick was born Dec. 15, 1920, in Bixby, Okla., to Ina Conway Irick and J.S. Irick. In 1921, when Conway was six months old, the family moved to Colorado with Ina's brothers and their families. The families ...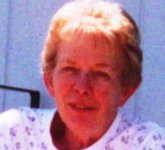 Dorothy J. Vallejos was born Oct. 7, 1937, in Rifle, to Pete and Lena Mullen. She died Tuesday, March 22, 2011, in Craig. She is survived by her daughters, Valorie Vallejos (Rich Peterson) and Jeanine Vallejos (Brian Smith), and three ...
Nyle Steven Rollins died March 18, 2011. He was born Oct. 14, 1952, in Craig, to Orson H. and Ina Taylor Rollins. He married Merilyn Nelson on Feb. 12, 1976, in the Salt Lake City Latter-day Saints Temple. Nyle was ...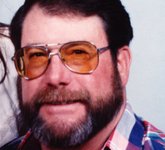 Lynn A. Barber died Saturday, March 26, 2011, at his home in Vernal, Utah. He was born in Hayden to Ole and Jean Templeton Barber. He graduated from Moffat County High School, married Linda Brown Barber, and moved to Vernal ...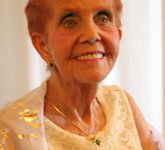 Georgia J. Herod was born to George and Sybil Hall on Dec. 4 1932, in Salt Lake City at Holy Cross Hospital. One sister, Junne (Hall) Charon (Mel) Saunders, of Midvale, Utah, survives. Georgia married Jay B. Dunn on Dec. ...
Edith Kline Euler, of Thornton, died Sunday, March 27, 2011, in Thornton. She was 91. She was born Sept. 22, 1919, in Craig, the daughter of Ernest Kline and Elizabeth Herod Kline. She graduated from Moffat County High School. Edith ...