Obituaries
Craig
Luana De "DeDe" Bugay was born Jan. 19, 1962, in Hayden to Maryann and Ronnie Bugay. She died June 25, 2011, in Craig. DeDe spent her formative years in Hayden, graduating from Hayden High in 1980. DeDe enjoyed and excelled ...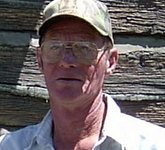 Craig
Lowell J. Allred, age 66, died at The Memorial Hospital in Craig, on Saturday, July 9, with his family by his side. Lowell J. Allred was born Jan. 26, 1945, in Vernal, Utah, to Weldon and Orva Allred. As a ...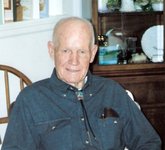 Craig
Vern T. Herbert, a longtime resident of Craig, died on Thursday, July 7, 2011, at The Memorial Hospital following a brief illness. He was 93. Vern was born in Pagoda on May 7, 1918, the son of Joseph and Emma ...