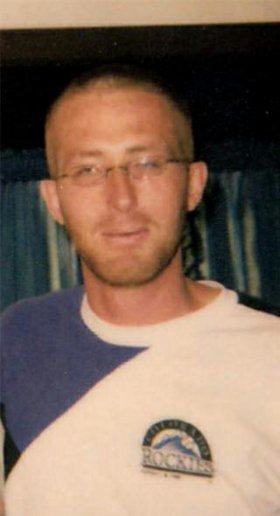 Justin Dean Bliss, 34, of Craig, died Tuesday, Dec. 28, 2010, after being hit by a semi-trailer on U.S. Highway 40. He was born Feb. 1, 1976, to Randolph (Randy) Bradley Teofil Bliss and Pamela Lee Hensley, in Montrose.
At the age of 5, his family moved from Montrose to Craig, where Justin has made his home until his time of death. Justin became a well-known citizen of Craig.
He enjoyed meeting people and visiting with friends. His passion in life was helping others in need and being there for his community.
Justin could often be found having coffee with his friends or greeting them on the street with a loving smile. He enjoyed time on his computer, playing games or chatting. Justin loved the outdoors and fishing.
He is survived by his mother, Pamela Hensley, of Olathe; brothers Jeremy Sandel and Jack (Kelli) Sandel, of Rock Springs, Wyo.; grandparents Lee and Joyce Hensley, of Olathe; aunts and uncles Noah (Mary Jane) Hensley, of Grand Junction, David (Deborahday) Hensley, of Olathe, Cheyenne Hensley, of Olathe, and Leeanne Hensley, of Montrose; and numerous great aunts, uncles and cousins.
Justin was preceded in death by his father, Randolph Bliss; uncle Clifford Hensley; and his grandfather Jack Bliss.
A funeral service took place Friday, Dec. 31, 2010 at Crippin Funeral Home Chapel with Pastor Paul Nystrom officiating.
Burial will follow the service at the Olathe Cemetery in Olathe. Arrangements are under the direction of the Crippin Funeral Home & Crematory in Montrose.