Obituaries
Betty Joe (Timmer) Kawchack, 82, of Craig, died peacefully Monday, Dec. 27, 2010, at her home with the support of services provided by the Northwest Colorado Visiting Nurse Association and hospice. She was born May 23, 1928. Betty Joe married ...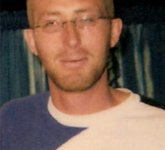 Craig
Justin Dean Bliss, 34, of Craig, died Tuesday, Dec. 28, 2010, after being hit by a semi-trailer on U.S. Highway 40. He was born Feb. 1, 1976, to Randolph (Randy) Bradley Teofil Bliss and Pamela Lee Hensley, in Montrose. At ...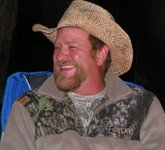 James D. Weber, Sr., was born Feb. 12, 1963, in Craig. He died Saturday, Dec. 25, 2010, near Maybell. His parents are Milton (Pat) Weber and Bonnie Weber. Jim spent his childhood and adult life tearing around the hills of ...