1949 - February 18, 2011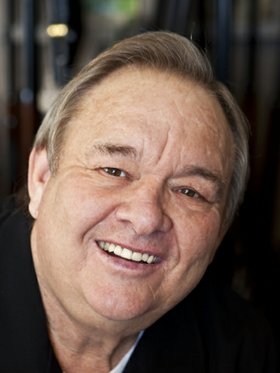 Wesley Don Adams, of Logandale, Nev., died Friday, Feb. 18, 2011, in Salt Lake City, from complications due to treatment for cancer in the liver. He was 61.
He was born June 27, 1949, in Vernal, Utah, to Donald Lee and Lois Brady. On Feb. 20, 1977, he married Elizabeth Anna Beckwith in Las Vegas.
On Jan. 30, 1999, they were sealed in the Las Vegas LDS Temple. He is a member of the Church of Jesus Christ of Latter-day Saints.
His early education took place in Rangely and Fruita, until he moved with his family to Las Vegas in 1964.
He enjoyed much of his younger years with his cousins on Douglas Creek in Colorado. In Las Vegas, he excelled in high school and amateur rodeo events including bull riding and bareback riding, and later became a champion team roper.
He was formerly on the Nevada State Trapshooting Team and was outstanding at baseball, golf, horsemanship, hunting and anything else he desired to pursue.
He was president and general manager of Western States Contracting, Inc., of Las Vegas, and Roosevelt, Utah, and also Western States Ranches of Nevada, Utah, Colorado, Oklahoma and Georgia.
As a sportsman and conservationist , he built and provided a sanctuary for wildlife at his beloved Motherwell Ranch in northern Colorado.  
He was founder of the Las Vegas Little Britches Rodeo Association and creator and owner of the Millionheir Classic incentive breeding program.
A true humanitarian, he often shared his experience and sage advice freely upon request. He had an immeasurable impact on the lives of many. He was a brilliant man and demanded excellence from himself and those fortunate enough to know him. He looked at things from a different point of view and taught others to do the same.
He will be remembered for his love of God and family and considered his children to be his greatest achievement.
He will be missed as a father, son, husband, friend, confidant, teacher and grandfather.
The Adams family wishes to thank all who have provided support and comfort at this difficult time.
Survivors include his wife, Liz, of Logandale, Nev.; children Weston (Shelley) of Logandale, Nev., Dustin (Deena), of Stephenville, Texas, Randon (Audrey), of Logandale, Nev., Jason (Haley), of Las Vegas, Britney (Jory) Levy, of Roosevelt, Utah, Austin, of Logandale, Nev.; five grandchildren; parents Don and Lois, of Las Vegas; and brother Jeff (Donna), of Las Vegas.
He was preceded in death by his brother, Terryl.
A funeral service will take place at 11 a.m. Friday Feb. 25, 2011, at The Church of Jesus Christ of Latter-day Saints, 2555 N. St. Joseph St., Logandale, Nevada, under the direction of Moapa Valley Mortuary.
Visitation will be from 6 to 8 p.m. Thursday, Feb. 24, 2011 at the chapel and again from 9 to 10:30 a.m. before services at the Chapel.
Interment will be at the Logandale Cemetery under the direction of Moapa Valley Mortuary.