Obituaries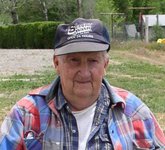 George L. Columbia, formerly of the Yampa Valley, died Wednesday, Jan. 19, 2011, at his home in Hotchkiss. He was 81. George will be reunited with his parents, Dana and Stella Columbia; sisters Irla, Delores and Darlene; daughter Carla; and ...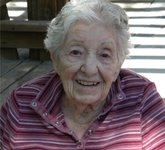 Lois O. Schoeber, 101, died Friday, Feb. 11, 2011, at the East Morgan County Hospital in Brush. She was born Aug. 31, 1909, in Naponee, Neb. The Morse family homesteaded at Great Divide. Lois was a pioneer farm wife. She ...
Jeffrey G. G. Curtis, son of Raimie Ann Hill, was born Dec. 16, 1988, in Delta. He died Jan. 19, 2011, in Round Rock, Texas. He was 22. He is survived by his son, Jacob A. Curtis, 2 1/2; girlfriend ...