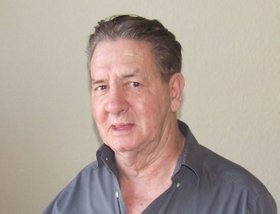 Manuel L. Gomez, 72, of Craig, died Thursday, Jan. 27, 2011, at his daughter's home in Rifle, with his family at his side.
Manuel was born June 3, 1938, in Carbondale, to Joe F. and Daisy M. (Blue) Gomez.
Manuel was a lifelong resident of the valley, spending his working years in the local coal mines after serving his country in the Navy.
He is survived by his wife of 15 years, ShyAnna Merino; son Stanley (JoAnne) Gomez; daughter Fonda (Brandon) Delcamp; brother Charles (Connie) Gomez; grandchildren Brandy Willey, Christian Holybee, Jose Christian, Clay Christian, Phillip Stegman and Mark Stegman; and six great-grandchildren.
A memorial service took place Saturday, Feb. 5, 2011, at Kingdom Hall in Craig.