Obituaries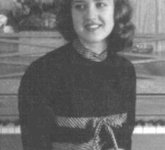 Judy Anne Eaton Gerini died Saturday, Dec. 3, 2011. She was 65. She was born Jan. 21, 1946, in Vernal, Utah, the daughter of Neldon and Betty (MacKnight) Eaton. Her family moved to Craig when Judy was 4 years old, ...
Brandi Lynn McHan was born March 31, 1970, in Portland, Ore., the daughter of Paul D. and Judy (Lemon) McHan. She moved to Craig with her family at an early age and attended grade school and high school there. She ...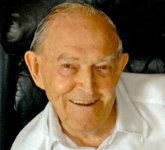 Dr. Ivan F. Wymore died Sunday, Dec. 11, 2011. He was 82. Ivan was born April 18, 1929, in Craig. He was preceded in death by his parents, Frederick J. Wymore and Florence A. Knight Wymore, and his loving wives, ...
Bluford "Bud" Dotson, of Craig, died Monday, Dec. 19, 2011, at his home. Services are pending.
Warren L. Dunning died Friday, Nov. 25, 2011, at his home in Sams Valley, Ore. He was born Sept. 18, 1932, in Webster, Kan. He graduated from Stockton High School in 1951. Warren was working as a surveyor in Wyoming ...