Obituaries
Mary Williams, a long-time Hayden resident, died Friday, Nov. 25, 2011. She leaves behind her husband, Everett (Dutch) Williams, and all six of her children: Carolyn Gregory, of Grand Junction, Anne Williams, of Pueblo West, Cathy (Bo) Ayers, of Egnar, ...
Joan C. "Joann" Paulovich was born July 11, 1934, in Denver, the daughter of Vernon and Ruth (Eads) Hendrickson. She was raised and attended school in Arvada. Joann moved to Craig when she was in her early 20s. She married ...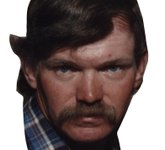 Steven Ward Dunsmuir died Friday, Nov. 25, 2011, after a long struggle with Alzheimer's. He was born Oct. 18, 1949. He was preceded in death by his mother Hope Foster; father Frank Dunsmuir; and daughter Kelly Sue Dunsmuir. He is ...