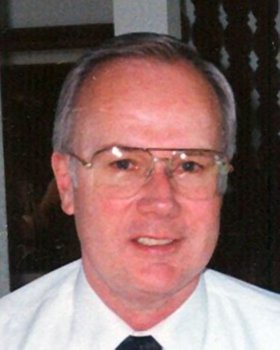 David Wayne Adams, 71, of Greeley, died Saturday, April 2, 2011, in Greeley.
Dave was born June 25, 1939, to Harold and Dorothy (Pister) Adams in Fullerton, Calif.
Dave grew up in the Monte Vista region and graduated from Alamosa High School in 1958.
On Nov. 1, 1959, he married Jeanette Keil in Monte Vista. He went on to attend Adams State College for two years, then began working for Public Service Company and Western Slope Gas Company.
In 1973, the couple moved to Craig, where Dave began working as vice president and manager of the northwest division of Greeley Gas Company.
During his time in Craig, he was a Boy Scouts of America volunteer, Dale Carnegie instructor, Colorado Northwestern Community College board member, member and president of the Craig Lions Club, board president of The Memorial Hospital in Craig, and member of the Colorado State labor board.
He also owned and operated Adams of Colorado Transportation with the assistance of his brother, Chub.
Dave retired in 1997 and moved to Greeley in 2003.
Upon his retirement, Dave worked for Uticor as a joint utility coordinating consultant and enjoyed several hobbies and a pure love for cars.
He enjoyed playing golf, off-road motorcycling and playing bridge. He was a member and term president of Pioneer Investor's Club.
He wrote car reviews for the Villager, Denver Herald and The Gambler newspapers.
He was the treasurer for Rocky Mountain Automotive Press, but most importantly, he was a loving and devoted husband, father, brother and friend who enjoyed spending time with loved ones.
He is survived by his wife, Jeanette; sons Bruce and Jerry (Tricia); grandchildren Amy Adams, Randy Adams, Allen Adams and Glen Adams; brothers Denny (Carole) and Skip (Trudi); mother-in-law Martha Keil; numerous brothers and sisters-in-law; several nieces and nephews; numerous beloved friends and former colleagues; and Gracie the cat.
He was preceded in death by his parents and brother Chub.
A memorial service took place Wednesday, April 6, 2011, at Adamson Chapel, 2000 47th Ave., in Greeley.  
Memorial contributions may be made to the Weld County Humane Society in care of Adamson Funeral and Cremation Services, 2000 47th Avenue, Greeley, CO 80634.