1931 - March 25, 2011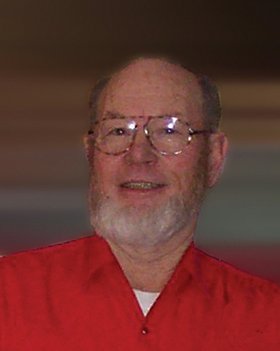 Carl Duane Steele, 79, of Oak Creek, passed away March 25, 2011, at his son's home in Jensen, Utah.
He was born Oct. 31, 1931, in Oak Creek to Carl M. and Ethel E. (Myers) Steele. He graduated from Oak Creek High School in 1949. After high school, he was drafted into the Army, and he spent two years serving in Alaska during the Korean War.
Duane was married June 29, 1952, to Bonita E. Herold, of Oak Creek. Together they raised two children, Russell Lee and Spring Gail. After 30 years of marriage, they were divorced but remained close friends.
Duane worked as a mechanic in the Steamboat car dealerships. He also worked in sawmills on Pilot's Knob and on the Gore Range.
Later, Duane, his father, Carl, and his brother Gordon started Routt Mining Corp. They ran the Apex mine for 18 years, providing coal for the people of the area. After selling his own coal mine, he worked at Rock Castle Coal and at the Edna Mine as a mechanic until his retirement.
After retirement, he bought a portable sawmill and cut lumber in the Yampa Valley.
Duane traveled all across the western states and Canada. He also made several trips to Australia to visit his brother Reg.
Duane was on the South Routt School Board for 17 years.
He loved to square dance and it was a "high priority" in his life. Adela Covey, of Clifton, was his dance partner and close friend for many years.
Later in life, Duane took care of his mother, Ethel E. Steele, until her death in 2009.
Duane is survived by his children, Russell (Renee) Steele, of Jensen, Utah, and Spring (Monte) Phillips, of Texas City, Texas; brothers Gordon (Betty), of Anaconda, Mont., and Reg (Ginni), of Mt. Gambier, Australia; four grandchildren; and two great-grandchildren.
Duane was preceded in death by his parents; a grandson, Justin C. Eliasen; and a nephew, Morgan W. Steele.
Donations can be made to Good Shepherd Hospice, 266 West 100 North, Suite 2, Vernal, UT 84078.
A memorial service will be at 4 p.m. May 28 at Soroco High School. All friends and family are welcome.