Obituary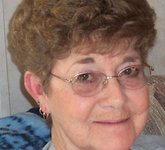 Yampa
Mary Louise Burlington, 69, of Yampa, died Friday, March 25, 2011, in Aurora. She was born in Smith Center, Kan., to Everett and Marvel Maggard. Mary graduated from Fort Collins High School in 1959. She later graduated from Bernell's Beauty ...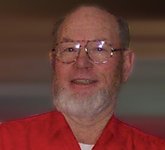 Carl Duane Steele, 79, of Oak Creek, passed away March 25, 2011, at his son's home in Jensen, Utah. He was born Oct. 31, 1931, in Oak Creek to Carl M. and Ethel E. (Myers) Steele. He graduated from Oak ...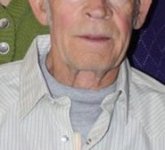 Leo Francis Fisher died Saturday, March 26, 2011, in Grand Junction. He was born June 3, 1941, to Kermit Ivo and Nellie Leone (Sweeten) Fisher in Jetmore, Kan. He was preceded in death by his parents; brothers Marion, of Wood ...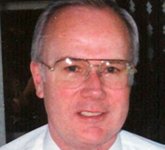 David Wayne Adams, 71, of Greeley, died Saturday, April 2, 2011, in Greeley. Dave was born June 25, 1939, to Harold and Dorothy (Pister) Adams in Fullerton, Calif. Dave grew up in the Monte Vista region and graduated from Alamosa ...
Claysil Olvada (Gibson) Butler was born March 18, 1937, in Craig, to Arthur and Leona Allen. She died Saturday, March 31, 2011, at home with her husband at her side. She married Edward D. Gibson on Oct. 2, 1951, in ...
James Lawrence Chant, Jr., of Baggs, Wyo., died Wednesday, March 23, 2011, in Phoenix. He was 62. Jim was born Feb. 6, 1949, in Riverdale, N.J., to James and Helen Chant. He spent most of his childhood in upstate New ...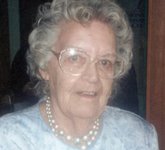 Thelma Jewel Kirby was born June 17, 1923, in Delta, Ill., to Walter and Margaret Ann Foster West. She died Sunday, March 27, 2011. Thelma Kirby married Sydney O. Stuthridge on Oct. 8, 1951. They had two daughters. Sydney died ...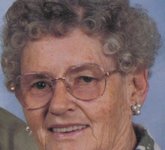 Beulah Carmen Kline, a longtime Craig resident, died on Thursday, April 7, 2011, at her home following a brief illness. She was 85. Beulah was born on Nov. 24, 1925, in Utica, Kan., the daughter of Bert C. and Lola ...
Elizabeth Gayle (Pleasant) Phillips, a former Craig resident, died Tuesday, April 5, 2011, at her home in Pueblo. She is survived by her husband of 49 years, James Phillips; three children; numerous grandchildren and great-grandchildren; and numerous other relatives in ...
Longtime Hayden resident Herman McCarty passed away Wednesday morning at his home in Grand Junction. He was 85. A service is at 11 a.m. today at the Church of Jesus Christ of Latter-day Saints, 2949 Highway 50, in Grand Junction. ...
Frankie Jean (Peed) Lane died in her sleep early April 16, 2011, in Grand Junction. She was born Oct. 10, 1938. Frankie was a loving wife, mother, grandmother, great-grandmother and sister. She was married to Richard Lane, a retired U.S. ...
Josephine Inez "Jodie" Cary, a longtime Moffat County resident, died Thursday, April 21, 2011, at Sandrock Ridge Care & Rehab following a brief illness. She was 92. Jodie was born March 20, 1919, in Denver, the daughter of George B. ...