Obituaries
Karen Lynn Evanoff died March 10, 2010, near Hayden from injuries received when the car in which she was riding was struck by a falling rock. She was 55. Karen was born March 11, 1954, in Hayden, the daughter of ...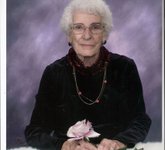 Maybell
May McIntyre, 98, died March 4, 2010, at her home in Maybell, surrounded by family. May was born May 21, 1911, in Sharon Springs, Kan. She was the youngest daughter of Henry and Blanche (Chisum) Steele. The family homesteaded north ...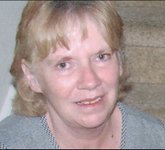 Janie Lyons-Mills, 56, of Fort Collins, died March 17, 2010, at her home. A memorial service took place March 27, 2010, at Hayden Congregational Church, 202 E. Jefferson Ave., in Hayden. Pastor Janet Babish officiated. A graveside service will be ...