1942 - March 5, 2010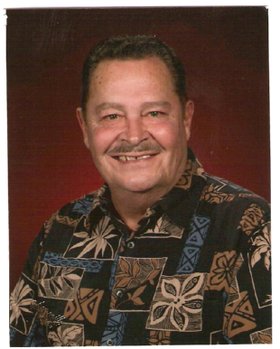 William (Bill) Guy Curry, III, of Fruita, died March 5, 2010, at St. Mary's Hospital. He was 67.
Services were March 11, 2010, at New Horizon's Foursquare Church.
Bill was born July 26, 1942, in Goodland, Kan., to William Guy Curry Jr., and Laura Irene Curry. In 1960, he graduated from Moffat County High School. Bill married Wanda Lu Castine on Jan. 27, 1968.
He was preceded in death by his brother, Jim Curry, and father William Guy Curry Jr.
Bill is survived by wife, Wanda Lu Curry; sons, William Bruce (Tauna) Curry, Bradley Sean (Karen) Curry; daughters, Tara Lynn (Jesse) Ingwerson, Wendy LuAnn Curry, Marlene Rene (William) Gilmer; 10 grandchildren and five great-grandchildren; mother, Laura Irene Curry; sisters, RaeAnn (Mark) Dasnoit and Pamela (Randy) Andersen; and numerous nieces and nephews.
Bill grew up working on his family's dairy farm and as a young man enlisted in the Navy.
He spent most of his working life as a certified welder specializing in live gas lines and building gas plants, among many other passions he chose to pursue. He had the greatest love, respect and appreciation of the Colorado outdoors, and was an avid hunter and fisherman. Bill was a loving husband, dad, grandpa, son, brother, and friend to all.
He was loved dearly by all those fortunate enough to have met him. He will be missed terribly.
Burial was at New Elmwood Cemetery in Fruita. Pallbearers were Bruce Curry, Brad Curry, Joe LoCastro, Will Gilmer, Jesse Ingwersen, Sean Curry, Chas Hampton, and Guy Dove.