1953 - March 5, 2010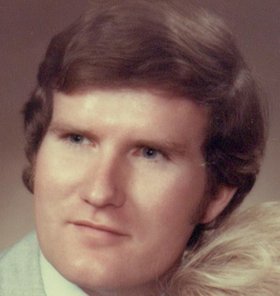 Malvin "Mel" Franks, 57, died March 5, 2010, at his residence in Bigfork, Mont. He was born Jan. 26, 1953, in Helena, Mont., to Frank and Clara (Bartel) Franks.
Mel was raised in Helena and graduated from Helena High School. Upon graduation, Mel spent six months living on the island of Molokai in Hawaii, with missionary Eddie Peterson. He lived in Ellendale, N.D., from 1971 to 1975 while he attended Trinity Bible College, where he met Virginia "Ginny" Ruth Bennett. They married Aug. 8, 1975, in Mission, S.D.
He received his bachelor's degree in Bible Theology from Central Bible College in Springfield, Mo. He lived for 2 1/2 years in Edgemont, S.D., where he was pastor of Edgemont Assembly of God Church.
Mel worked as a heavy equipment operator for Walter Bartel.
Mel and Ginnie lived in Craig, where he worked for Tri-State Power Plant, from 1979 to 2002. Mel received the President Award from Tri-State with many other awards and certificates during his time there. They moved to Bigfork, Mont., in 2002, where Mel went to work for Flathead Electrical Co-Op as Fleet Director.
Mel was a craftsman and builder; he built their home in Craig, and with Mel's assistance, Ginnie designed and they built their dream home in Bigfork, Mont., that was a symbol of their love together.
He loved the Lord with all his heart and soul. He was a bass singer in quartets, choirs, and was also a choir director.
While living in Colorado, he always talked about his love for Montana. He liked photography, hiking, fishing, hunting, fly tying, woodworking, canoeing, motorcycle riding, traveling, wood cutting, landscaping, gardening, music, sitting on the deck looking at Swan Mountain, and he loved to go walking along the Swan River with Keeton, his dog.
A bench will be built by his nephews, Ricky and Leonard Catterlin, and placed on the Swan River Walk in memory of Mel.
Mel was preceded in death by his parents.
He is survived by his wife, Ginnie Franks, of Bigfork, Mont.; sisters, Louise Mary Podgorski and Lucille "Lucy" Emilia Woodward; a niece; five nephews; five great nieces; and three great nephews.
A funeral was March 15, 2010, at the Crossroads Christian Fellowship in Bigfork, Mont., with Pastor Hal Curtis officiating.
Visitation was March 13, 2010, at Johnson-Gloschat Funeral Home in Kalispell, Mont. The family suggests memorial contributions be made to Ducks Unlimited, C/O Tom Greiner 42 Sutton Place, Kalispell, MT 59901, or Crossroads Christian Fellowship, 7465 Hwy 35, Bigfork, MT 59911.
Johnson-Gloschat Funeral Home is caring for Mel's family. You are invited to go to www.jgfuneralhome.com to offer condolences and view Mel's tribute wall.