1945 - March 4, 2010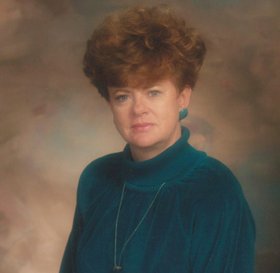 Mary Louise Clotworthy was born March 7, 1945, in Salida, to Earl and AnnaBelle Carson, of Leadville, where she grew up with siblings, Barbara and Charles.
She graduated from Lake County High School and attended University of Northern Colorado in Greeley and Western State College in Gunnison studying English.
In 1977, she added motherhood to her repertoire, a happy addition with a true and lasting bond. She lived in various Colorado towns through the years: Fort Collins, Craig, Eagle and Grand Junction, but was always a true Colorado native.
She loved to travel, garden and spend time with loved ones. Her various careers in sales led her across the globe and fed her travel bug, a bug she shared with her daughter, friends and family.
Those who knew her will remember her smile, voice, perfume and that wonderful zany sense of humor. She touched everyone closest to her with her mini-lessons about life that will never be forgotten.
She could brighten your day with the perfect card or have the best conversation you ever had with someone until the wee hours of the morning.
She simply was the best mom, sister, aunt and friend. She was as brave as they come with a will to live as bright as the sun. Her friends and family will miss her.
Mary died peacefully at home March 4, 2010, after a courageous four-year battle with cancer.
She is survived by her daughter, Nicole Clotworthy, of Grand Junction; sister, Barbara Mallette, of Leadville; brother, Charles Carson, of Grand Junction; niece, Kristina Mallette-Garcia, of Leadville; and many cousins, friends, two kitties and a granddog.
She was preceded in death by her parents and nephew Howard Mallette.
A memorial to celebrate Mary's life will be on the first day of spring, Saturday, March 20, 2010, at the Northeast Christian Church on Patterson Road in Grand Junction, from 1 to 3 p.m., with a private gathering to spread ashes after the services.
Houseplants and cards can be sent to 1409 Cedar Ave., on or before Friday, March 19.