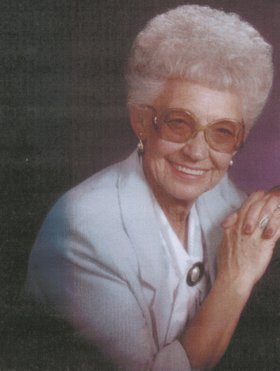 Delyce Arnold, a former Craig resident, died June 15, 2010. She was 87.
She lived in Fort Collins.
She was preceded in death by her parents, two brothers and one sister. She was also preceded by her husband, Roger Arnold, and son, Leroy Arnold.
She is survived by her sister, Gin Fuller, of Salem, Ore.; daughters Linda Lee, of Fort Collins, and Carol (Dave) Balleck, of Craig; granddaughters Kaylene (Randy) Merrick, of Craig, Kayla (Hank) Elfgren, of Fort Collins, and Mary Dean Balleck, of Craig; and grandsonJ. Don (Lisa) Arnold, of Farmington, N.M.
She had five great-granddaughters and four great-grandsons.
The family will have a private service at a later date.