Obituaries
Rita L. Gamble, of Beulah, died Jan. 25, 2010. She was 64. She was born Oct. 28, 1945, the daughter of Elwin and Alice Jones. She was married to Jerre Gamble, and she worked at Trapper Mine in Craig for ...
Margaret "Marty" Cisar, of Craig, died Sunday at her home. Funeral services will be at 10 a.m. Friday at St. Michael Catholic Church. The rosary will be recited at 7 p.m. Thursday at the church. Memorial donations may be made ...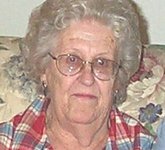 Mildred Lavaughn (Forbes) Brooks died Jan. 18, 2010 at Hendersonville Health and Rehabilitation in Flat Rock N.C. She was 85. Mildred was born Aug. 11, 1924 to Hill and Marie (Taylor) Forbes, of Deer Creek. She was the second child, ...