1961 - December 12, 2010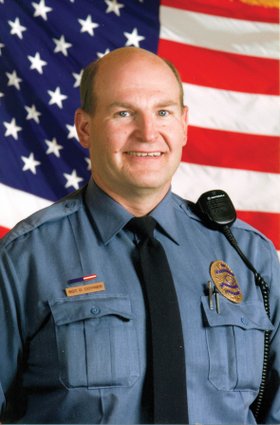 Dale was the oldest of three children born to Patricia L. Coyner and Delmar Vance Coyner. He was born in Steamboat Springs and grew up on the property that he lived on here as an adult.
Dale graduated from Steamboat Springs High School in 1980 after helping his football team win the 1979 state football championship. Dale also was an accomplished wrestler in high school. Dale received his bachelor's degree from Liberty University in Lynchburg, Va., in 1984.
When Dale returned to Steamboat Springs, he began a law-enforcement career by going to work with the Routt County Sheriff's Office in 1997. He joined the Steamboat Springs Police Department in September 1998 as a patrol officer. In 2004, Dale was promoted to patrol sergeant. Dale had an exemplary career at the Police Department. He was known for taking pride in his work. He believed that kindness, strength and integrity were paramount in handling the difficult situations that police officers encounter, and he demonstrated each of those qualities in his career.
On Dec. 4, 2010, Dale succumbed to cancer after a courageous four-month battle with the disease. Dale passed away peacefully, surrounded by his family. Dale also had many friends who supported him and Judy as he battled this disease.
Dale was preceded in death by his grandparents, Leo and Sadie Coyner, along with Orba and Dorothy Coon; his father, Delmar; his sister, Jeri Lynn Coyner Morris; and his second wife, Jodie Coyner.
Dale leaves in this life his wife, Judy; his mother, Patricia; his son, Daniel Vance Coyner; his daughter, Rebekah Grace Coyner; his sister, Connie Jerene and her husband, Darrell Davis. He also leaves here a large number of relatives and friends.