1950 - November 18, 2010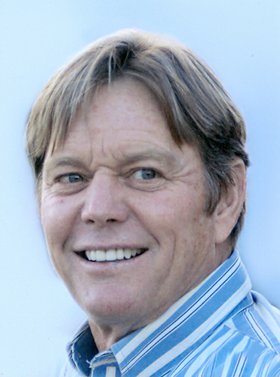 Terryl Brady Adams, 60, of Las Vegas, died on his 60th birthday, Thursday, Nov. 18, 2010, at his beloved family ranch, Crooked Wash, in Maybell, from acute coronary syndrome.
Terryl was born Nov. 18, 1950, in Rangely, to his parents, Donald and Lois Adams, and brothers Wes and Jeff Adams.
He is survived by his wife and love of his life, Diana Adams, and children, Ryan, Tara and Brett.  He is also survived by his grandchildren, all of Las Vegas. He leaves loving aunts, uncles, nieces and nephews.
He went to elementary schools in Rangely and Fruita, and moved to Las Vegas with his family in 1964.  
He spent summers and school holidays doing ranch work and exercising horses at his uncle's ranch in Wyoming and trained to be a professional jockey. He physically outgrew his jockey career but earned a living riding in lap and tap races part-time, while attending Rancho High School, where he graduated in 1968.
He was his dad's partner, manager and president of A and B Construction Underground Utilities Co.
As an avid sportsman, he had an extreme passion for living. His expert marksmanship served him well with hunting, trap shooting, black powder shooting and cowboy mounted shooting. He was the original horse whisperer. He and his trusted paint gelding, Cadillac, were partners, competing in team roping and mounted shooting.  
He enjoyed playing golf with his friends and used his auto mechanic skills for restorations in his classic car collection.
Terryl Adams, the man who designed his life with enviable compassion and adventure, loved family and friends. He had an extraordinary impact on all those who were privileged to know him, and he will be lovingly missed.
The family wishes to thank all who have provided support and comfort at this difficult time.
A funeral service was held Saturday, Nov. 27, 2010, at the Las Vegas LDS Stake Center. Interment followed in the Bunker Memory Garden Cemetery.