Obituaries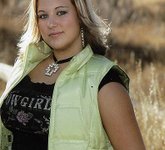 Sarah Nicole Fleming, 22, of Ennis, Mont., died from injuries she sustained in a car accident Aug. 14, 2010. She was the daughter of David Allen and Joan Marie Zimmerschied Fleming of Craig. She was born April 17, 1988, in ...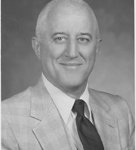 Ray Perry Merrick, 81, a loving husband, father, grandfather and friend, died Aug. 5, 2010. He was born Jan. 30, 1929, in Hobart, Okla., to Everett R. and Eula B. Merrick. Ray served in the Air Force from 1950 to ...
Tom Kriegshauser, a former Craig resident, died Aug. 15, 2010, at his home. He was 75. A rosary will be recited at 6:30 p.m. Friday at Callahan-Edfast Mortuary in Grand Junction. A funeral service will be at 11 a.m. Saturday ...