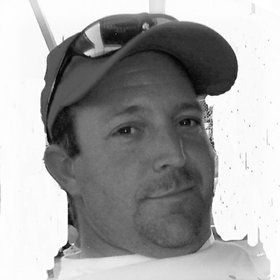 Sean Houck died April 15, 2010, in Clifton.
He was born Sean William Houck on March 3, 1970, in Grand Junction to Bill and Janie Houck. The family moved to Craig in 1979.
He graduated from Moffat County High School in 1988. He worked as an equipment operator and construction foreman most of his life. He also was an outstanding baseball and basketball official, working out of Craig and Montrose.
He married Tracey Sanchez in 1995 in Las Vegas. Sean was a very proud and private person and loved to hunt and fish, NASCAR and have cookouts with his friends and family.
He is survived by his parents, Bill and Janie Houck, of Clifton; wife, Tracey Sanchez Houck and daughter, Shanice, of Montrose; brother Wade (Eerin); nephews, Jordan and Trenton, of Grand Junction; grandmother Olive Emery, of Grand Junction; and many aunts, uncles and cousins.
A service will be at 2 p.m. Saturday at Monument Baptist Church, 486 23 Road in Grand Junction.
Contributions can be made to Bank of the West, 1211 N. Seventh Street, Grand Junction, CO 81501, in care of Shanice Houck.