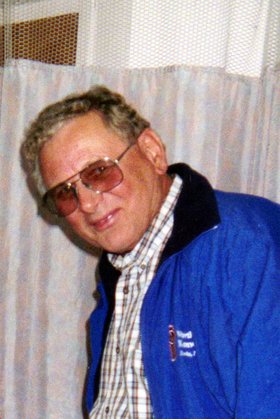 Mike Maxson, 64, of Craig, died April 6, 2010, at Yampa Valley Medical Center in Steamboat Springs.
Mike was born Jan. 25, 1946, in San Diego, to James Lyle and Barbara Jean Maxson, both formally of Craig. He was raised with his brother, Richard (Dick) E. Maxson, also of Craig.
As an infant, Mike and his family moved to Craig after his father, Lyle, got out of the Marine Corps. He attended Craig area schools and graduated in 1964 from Moffat County High School.
That same year, he went on to Mesa State College in Grand Junction, where he met the love of his life, Ruth Joleen (Jody) McPhail. Jody was attending beauty school at the time.
After a short, seven-month courtship, Mike proposed to Jody and they were married Sept. 17, 1966, in her hometown of Rangely. Mike and Jody then relocated to Craig and had three boys, Devon, Aaron, and Jason, and celebrated 43 years of marriage.
Mike enjoyed spending time outdoors. He loved to hunt, fish, camp, and ride snowmobiles. He especially enjoyed spending time with his wife, children and new grandchildren.
In 1962, Mike's father, Lyle, purchased assets of JJ Stanton Transporta­tion Company and subsequently started Northwestern Colorado Pipe and Storage Co.
The business specialized in hauling oil field equipment and drilling rigs to oil fields located in areas of Colorado, Wyoming, Utah and New Mexico. Together with his dad and brother, Dick, they operated the family business for 37 years until closing in 1997. He then worked for Fleischli Oil Company for seven years and finally Peroulis Brothers Trucking for six years.
During the 60 years that Mike, Jody, and their two sons have been in Craig, Mike touched many people's lives in many different ways. His first love was always his family, but he especially loved driving trucks and the many friends he made throughout the years.
He is survived by his wife, Jody Maxson; brother, Dick Maxson, of Craig; sons Aaron (Joan and Caleb) Maxson, of Louisville Ky., and Jason (Nikkole, Seth and Jori) Maxson, of Savery Wyo.; and cousin, Sheryl Lombardy, of Grand Junction.